可靠的海外升學顧問 我在2010年於La Trobe University畢業。回想當初,經朋友介紹下認識Douglas Education。我透過Douglas Education的職業性向測試分析之下得出數個適合我的學科。最後我選擇左Hospitality and Tourism in Business。起初我的英文未達到入學水平,Douglas Education於是建議我修讀一個大學學術英文課程 (English for Academic Purpose Course)。這個課程對我上大學非常有幫助,Douglas Education仍在我當年讀書期間提供了很多支援。例如提供當地生活資訊並介紹了同路人。我十分感激Douglas Education對我的幫助,現在我已能適應海外生活並有自己的家庭,在此我想向有興趣去澳洲就學既學生推薦 Douglas Education Consultants
Boris Wong
Alumni of La Trobe University
I began to study Bachelor of Nursing (Pre-registration) at the University of Tasmania in 2006. I applied this University through Douglas Education which they guided me through the whole process. Douglas gave me advice by doing a questionnaire and a reference of which course to study, help to applying visa and the University and even travelling to Australia. During the stay in Australia, they helped me with any problem I encountered. Highly recommended Douglas Education for oversea studies.
Jennifer Kwong
Alumni of University of Tasmania
Douglas consultant assisted us to apply for the PR. They are very experienced and our application went really smooth. Both my parents restarted their PR after their PR expired for ten years. Highly recommended Douglas Education Consultants!
Serena Fong
Migration Client
A very well run company by a team of people with integrity, honesty and professionalism! Douglas Education Consultants Limited has assisted my mother to acquire her Permanent Residency in Australia seamlessly!
Fabian Chiong
Migration Client
Douglas' service was very professional! They helped us with our PR application which went through smoothly. They also gave us many advice and helpful guidance. Highly recommend their service! 👍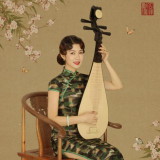 Emma Fong
Migration Client